In an apology addressed to the Chief Justice, the maverick politician said he was furious over the actions of the judge in the land litigation involving him.
Assin Central Member of Parliament Kennedy Agyapong has apologised to the Chief Justice and judges in the country after he insulted a judge on his television station.
It comes after he was summoned by the judge over the attacks.
READ ALSO: Yvonne Nelson's fine legs causes confusion on social media
The MP was seen in a video insulting the judge over a land case still before the court.
"You are a stupid judge. I willface you," Mr. Agyapong said on his TV station Net2 last week.
READ ALSO: http://Elizabeth Ohene writes: Finding best insults
He stressed: "I am not Anas to take bribe from you. I will deal with you".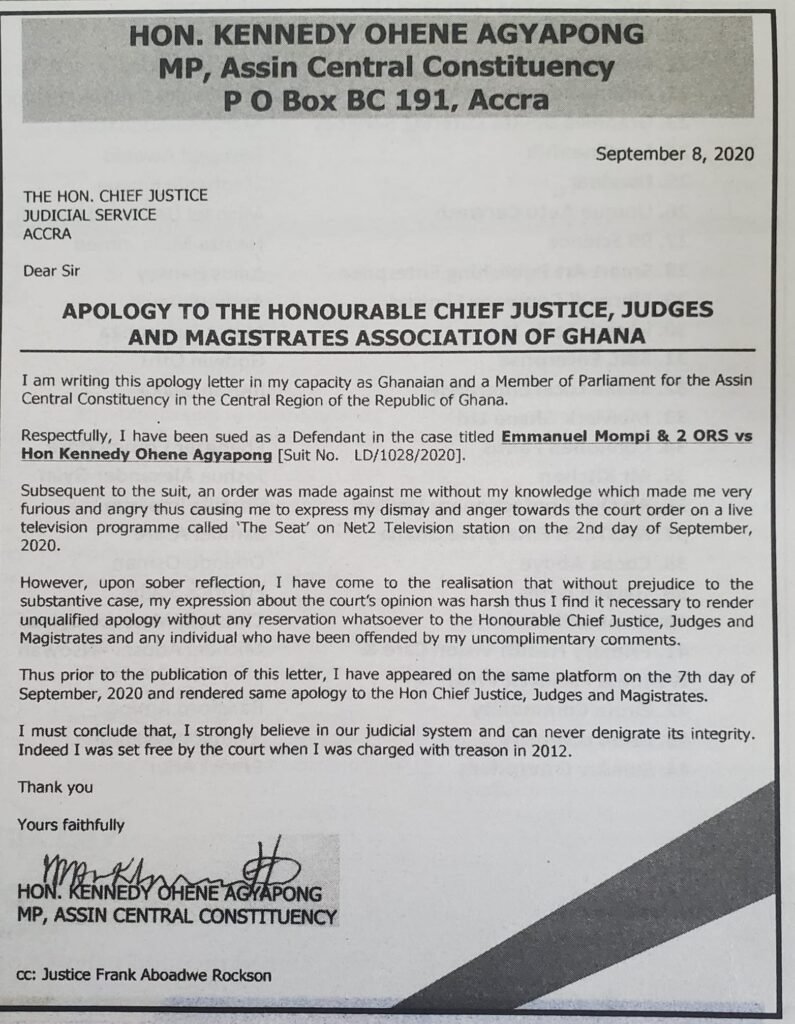 send your news stories to info@thenconnectmedia.com and via WhatsApp on +233 550165092.